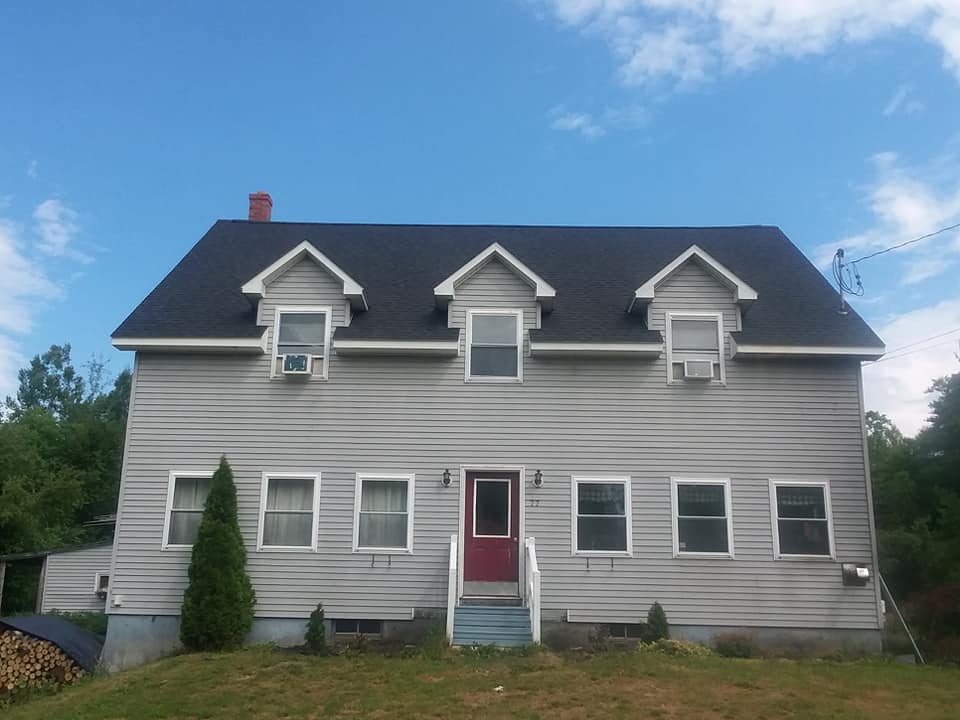 What a busy Summer of roofing here in Maine! We've completed a number of roof inspections and roofing jobs throughout Eastern and Central Maine for amazing customers. A few weeks back we traveled to Charleston, Maine for a roof inspection at the home of Mike & Beth Viani. After a 20 point roof inspection at the Viani home, it was determined that a completely new asphalt shingle roof was the best solution. With a complete tear off and professional install, the Viani's would have the security of a solid, damage free new roof for decades to come!
Our Home Roofing Solutions team got right to work on the Viani home, installing Certainteed Moire Black Asphalt Shingles, a stunning upgrade to their roof. Take a look at these amazing before and after photos!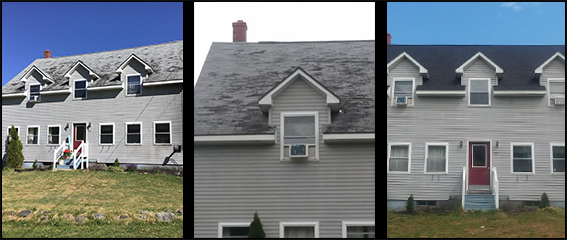 The Viani's are thrilled with the results, as are we at Home Roofing Solutions! The Viani's took advantage of our Summer Customer Appreciation Promotion, receiving $1,000 off their new asphalt shingle roof. Plus - our 10 Year Solution Guarantee. It was a pleasure to install this new roof on the Viani's home - another professional roof install by Home Roofing Solutions!
If you're experiencing issues with your roof, from storm damage to costly leaks, we encourage you to meet with one of our Roofing Advisors concerning your roofing needs. Schedule a FREE roofing inspection today with Home Roofing Solutions!