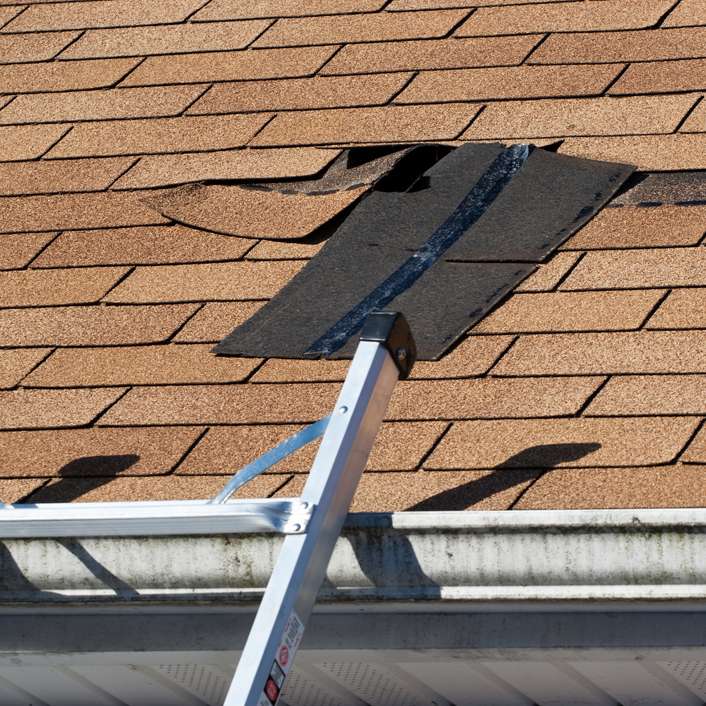 We get asked this question quite a bit. There's definitely a big difference between having a roofing company install a new roof and performing a roof repair. Ultimately, the best way to determine what the right roofing solution is for your home is to have a thorough roof inspection performed by one of our Roofing Advisors at Home Roofing Solutions. But before that even happens, let's break down the terminology and the meaning behind the process for each roofing option.
Roof Repair usually involves a technique you may have heard before known as "re-roofing". This process involves assessing specific areas of your roof that may have experienced damage due to weather, poor initial installation, or simply old age of your home and roof. Re-roofing and roof repair on your existing roof will include replacing or covering existing areas of your roof with new asphalt or metal shingles to patch up the problem areas. Although roof repair can fix problem areas on your roof, you should think of it as a temporary fix.
Installing a New Roof on your home is usually the best option following a roof inspection. Let's face it, living in Maine brings its challenges, especially when it comes to roof damages caused by our four seasons of weather, or the age of some of our older homes. At Home Roofing Solutions, our New Roof solution includes our Premium Executive Install - a complete tear off and replacement of your existing roof. Once our Roofing Advisors have completed a free 20 point inspection of your roof and have determined that a New Roof is your best solution, you'll be able to choose from a variety of asphalt or metal roofing options, including style and color to match your home. With today's roofing options and weather resistant products, a New Roof will provide you with piece of mind, and the longevity of our 10 year guarantee and 30 year product warranty - so you won't have to worry about replacing your roof for as long as your own your home!
If you live in Maine and you're not sure if a roof repair or a new roof is right for your home, give us a call today at 207-269-4663 and we can talk about your situation and get started on the process to find the right solution for your roofing needs! Or you can schedule a FREE roofing inspection today with Home Roofing Solutions!